Get the most out of life!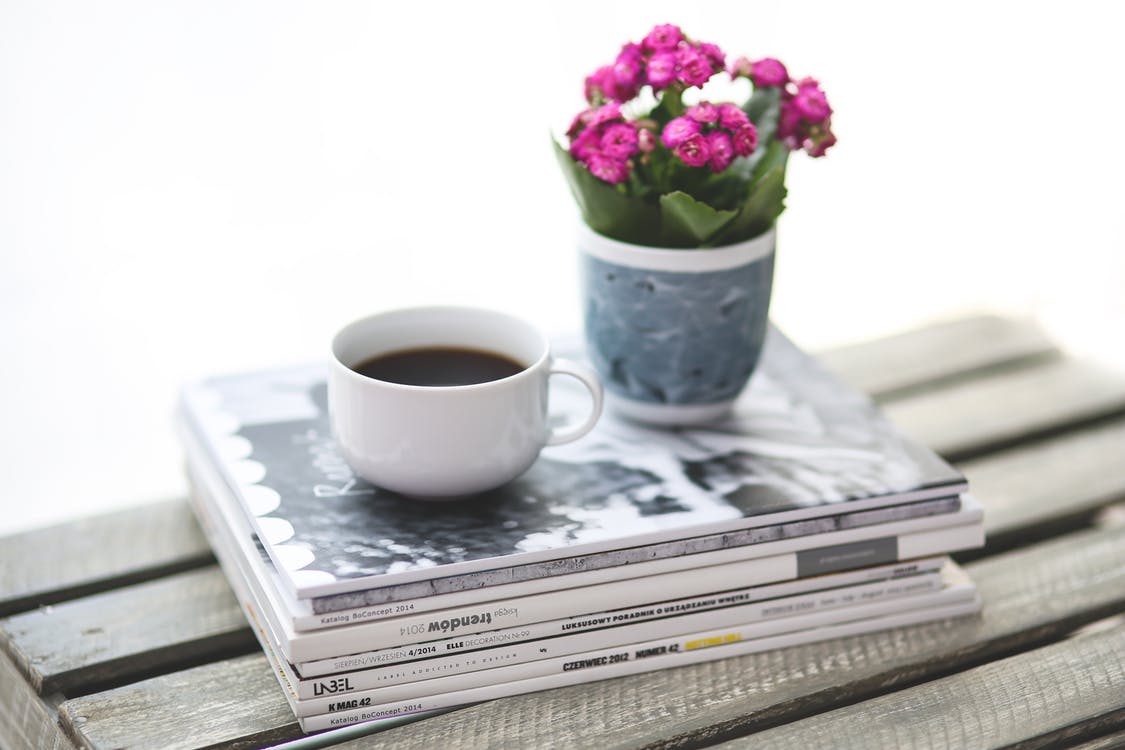 Do you worry about money? Are your bills keeping you up at night? Are you living from paycheck to paycheck? Are you behind on debt? Worried about if you will ever retire?
Or maybe you have money but don't have a plan for spending, giving saving, investing, building a business, creating  philanthropic  or retiring inspired with purpose and protection. Dave Ramsey said, "money is 80% behavior and only 20 % head knowledge". Maybe you have financial blind spots- and want to know to get a handle on them. 
Want to learn how to set internal and external boundaries with your money, yourself and others, level up your career, transform your mindset or follow a long held dream and passion? 
Create more margin in your life to do the things you really want to do. You know, like spend more time with people you love or simply enjoy your life? Plan your passion project or refocus, reimagine and restore your dream travel destinations.  
Sick and tired about being sick and tired? Reduce worry, fear and stress and instead feel empowered, self confident and inspired to thrive in your life! YES YOU CAN! I did it and so can you.  
As a Certified Life and Financial Transformational expert, I've  helped hundreds transform their lives, money, credit, careers and more. I can help you do the same. Take action to live the life you want. Together, we'll co-create a plan that works for you with proven tips, techniques and tools you'll need to  succeed. 
You'll gain the confidence, capability, competence, courage and control to finally enjoy your life and money, your way. 
"Financial peace isn't the acquisition of stuff, it's learning to live on less than you make, so you can give money and have money to invest. You can't win until you do this." 
Dave Ramsey
Jen Inspiring Coach InvestInU Financial and Life Transformational Packages
Standard Foundation InvestInU Package
4-1 on 1 video/phone coaching sessions with personalized support, guidance & accountability

Premium Moderate InvestInU Package
8 -1 on 1 video/phone sessions; same as Foundation Package
Includes Standard Foundation InvestInU package items, scam prevention, & identity theft  educational materials  
Gold Signature InvestInU Package


12- 1 on 1 video/phone sessions; same as Premium Package
Includes Premium InvestInU
Package items plus:, swag gift bag filled with fun goodies of your choice
Design your plan your way * or a InvestInU 1 on 1 Session Package
Individualized sessions are designed based on your needs, desires or lifestyle goals
Design your InvestInU package based on your personalized need, want or desire or a single 1 on 1 session
It can be overwhelming and challenging to deal with life and financial matters alone. I guide you to gain the clarity and confidence you need to feel empowered in your life and money, in your own way.
Coaching can guide you to make empowered decisions which will create lasting and tangible changes to help reach your maximum potential.
Here are what clients are saying:
"It was a wonderful experience. I was so stressed before I came into this coaching program. I was stressed over money, but now I feel relieved. Finally have peace of mind"
"I felt I had control over my money and Jen helped me create goals which balanced my finances. I can actually see where my money is going and know where to save more money. She helped me get a grip on my finances." 
"We created a spending plan, first time in my life. I didn't know I shouldn't max out my credit cards, now I know. Jen is a great guide to self awareness on financial responsibility." 
"Jen guides and helps her clients co-create a joyful, sustainable, values-centered life. She pumps positivity and balances it with a focus on practical, measurable bite sized tasks that lead to real results. Working with her has helped instill true confidence in my ability to craft the life that has long been yearning to break free from inside of me. Her genuine nature, empathetic heart, connected spirit, and practical knowledge & wisdom combines into a beautiful coaching symphony which yields real results and true life and money transformation."
"Jen coached me to positively shift my mindset so that I took bold  steps to make my dream become my  reality. For decades, I hesitated to take steps to realize my dreams. It was often due to fear, limited beliefs and a lack of self confidence. When Jen coached me she was calm, caring and compassionate although she held me accountable and set boundaries.  She inspired me to see my self worth and value. My stuck patterns of indecisions were freed up as her curious and powerful questions exposed my core fears and lame excuses. I was finally liberated to follow my dreams and step out in faith and do what I feared for the most. Jen's championed me so that I soared to new heights I only dreamed of. I opened my business, traveled to a place I always wanted to, bought my first home and became debt free. I absolutely recommend Jen's services, it works but you must do the work."
~Mechelle M.
"Before coaching I felt lost, scared and in financial despair. Jen coaching gave me hope, which led me to achieve my goals. In 3 months, I created a balanced monthly spending plan, saved money to buy a car and reduced my credit card debt. As a result, I'm prepared for financial unexpected expenses and feel relaxed and proud. Now, I can finally plan for travel!
Jen's sessions helped me become more self aware of my impulse spending and enabled me to be conscientious in many areas of my life. I highly recommend Jen 10/10!!" 
"Before going through the financial coaching, I felt a deep sense of failure, feared math and was horrible at it so I avoided numbers at all cost. During coaching, I discovered my money style, story and habits.
The calming and encouraging coaching sessions made me deeply think about how I experienced money. I learned to take charge, become self-aware, gain mindset shift to create lasting change. My coaching sessions felt like lightbulb moments all along the way.
Coach Jen, offered me useful tools which made it seemed effortless. She gently coached me to expose self-awareness of my old money story that connected to my current money behavior with a new money story. As a result of coaching I know I'm creative, resourceful and whole, I have less fear towards money, I am willing to take more control of my situation, embrace my new money story so I can enjoy my life and money." 
Start your success story today!